Louisville Slugger is committed to achieving Level AA conformance with the Web Content Accessibility Guidelines (WCAG) 2.0 and achieving compliance with other accessibility standards. Please contact Customer Service at 1-800-401-7908, if you have any issues accessing information on this website.
Solo Baseball Bats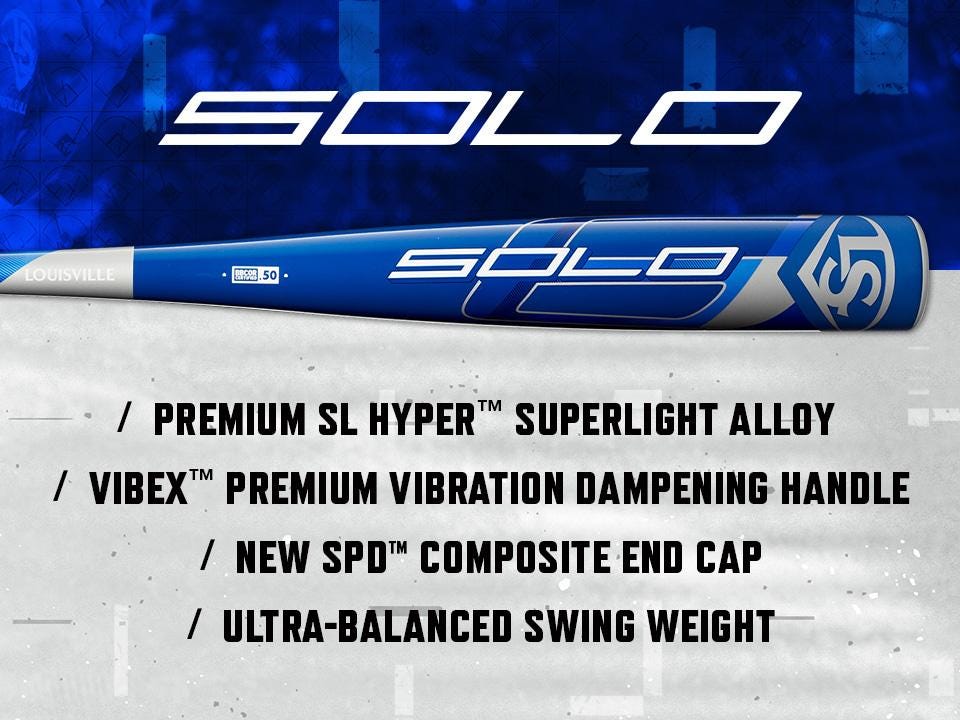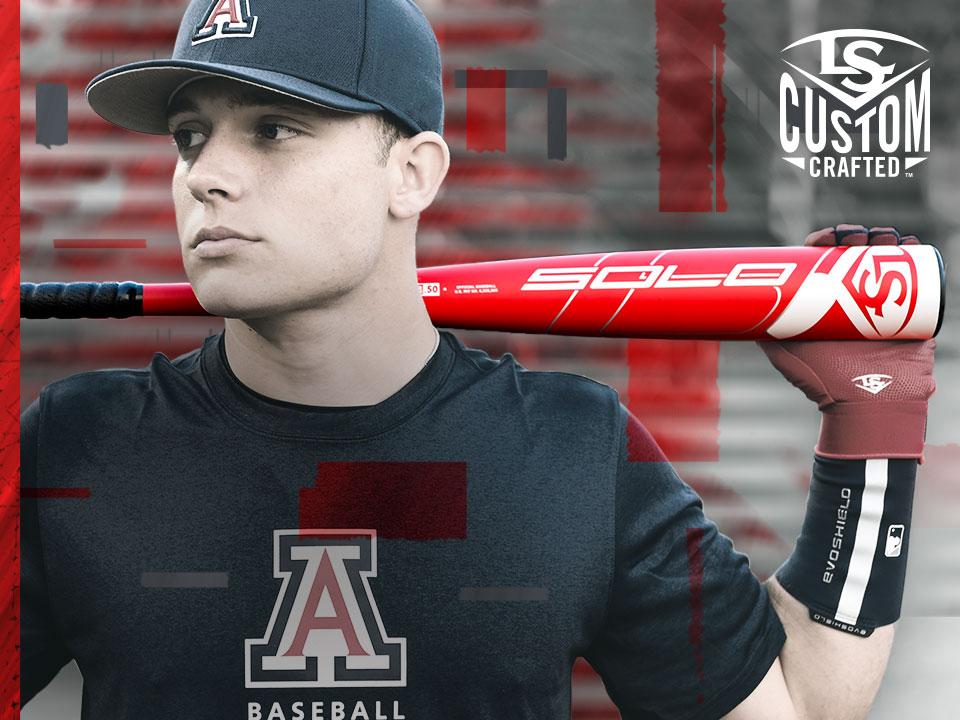 Solo Baseball Bats
The Louisville Slugger Solo lineup is designed to deliver a massive sweet spot and a stiff feel on contact. The easy-swinging one-piece SL Hyper Alloy construction and SBC End Cap come together to improve bat control and help you power the bat through the zone. The Pro Comfort Grip means less hand fatigue and an unrivaled feel. Once you've experienced the Louisville Slugger Solo, you'll never want to step in with any other bat.
Not all players play the game the same way or have the same approach at the plate. So why would you swing the same bat? We've got several different Solo models, with varying barrel sizes, lengths and weight drops, meaning there are perfect options for all types of players. The 2020 Solo is one of the best one-piece alloy bats available. Its light construction combined with a weight drop of (-3) is sure to pack a punch when the game is on the line. When you need a lower weight drop combined with maximum lightness, the Solo SPD is your best friend. This bat offers maximum balance for sustained bat speed through the zone with every hit.
You will love the Solo baseball bats by Louisville Slugger. Cutting-edge technology and quality materials make these bats some of the best baseball gear available. Find your best match based on:
Weight Drop
Bat Length
Bat Weight
Barrel Size
Are you ready for a custom Solo BBCOR (-3) Baseball Bat? Build yours at the Louisville Slugger Custom Crafted Shop.
Can't get enough baseball in your life? Take a look at the Louisville Slugger Silver Awards winners from 1980 to 2019.