Louisville Slugger is committed to achieving Level AA conformance with the Web Content Accessibility Guidelines (WCAG) 2.0 and achieving compliance with other accessibility standards. Please contact Customer Service at 1-800-401-7908, if you have any issues accessing information on this website.
Tech Tabs - Birch C243 Melt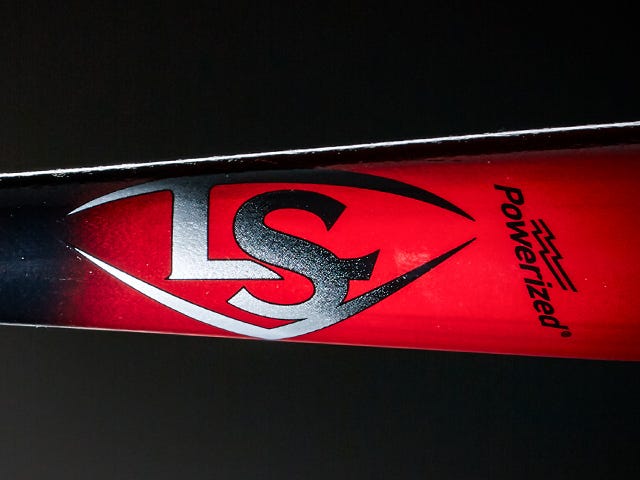 Seamless Decal Center Brand
Louisville Slugger's innovative Seamless Decal technology give MLB Prime bats a pristine look – even after countless trips to the plate. Branding applied without added stress from pressure and heat blends into the bat as intricately as the grain itself, leading to a bat made of wood in its purest, hardest form.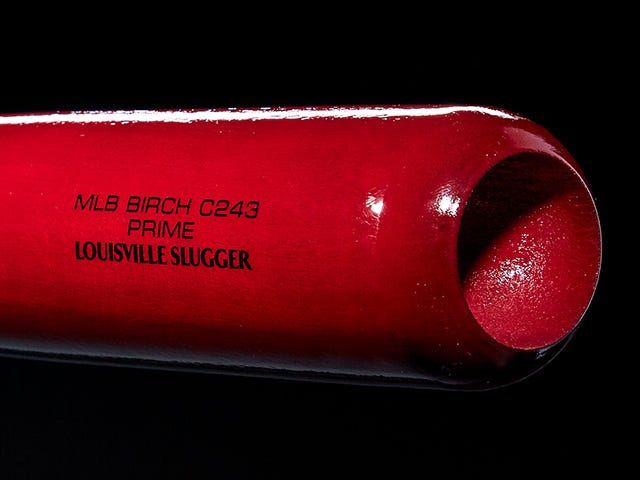 MLB Prime End Brand
A new condensed appearance adds the finishing touch to the new MLB PRIME lineup, giving these bats a higher-end, cleaner look.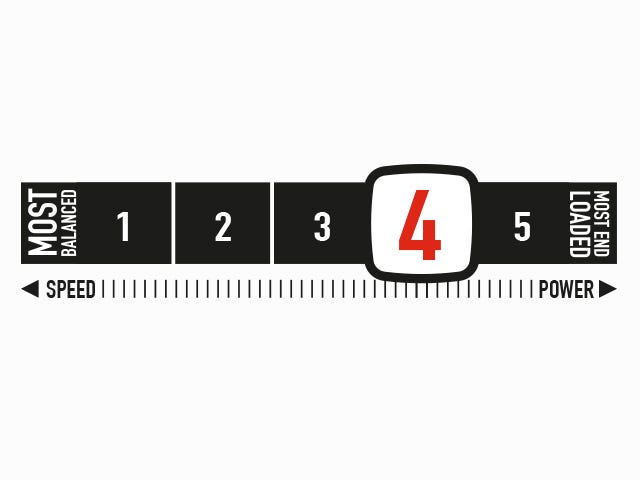 Swing Weight
Looking at a bat, you may not see a difference in swing weight. But you definitely feel it. Swing weight is a determination of how a bat's weight is distributed along its length, ranging along the swing weight spectrum from end-loaded to balanced.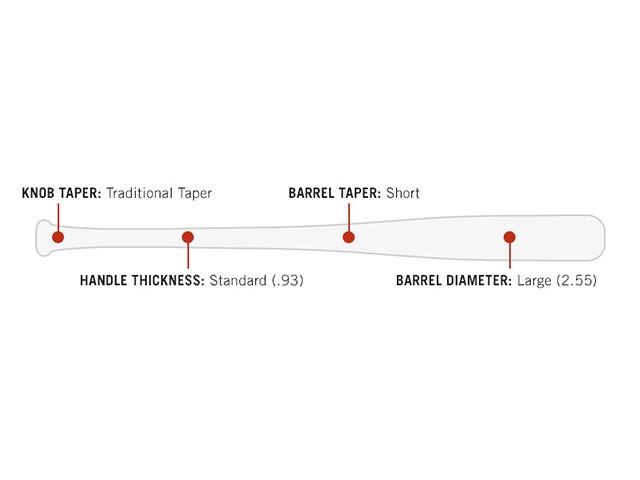 C243 TURNING MODEL
The C243 is the original large barrel bat. As aluminum bats became a part of the game, the demand for large-barreled, thin-handled bats led to the popularity of the C243. Every large barrel turning model since has been a slight modification from this model.