Louisville Slugger is committed to achieving Level AA conformance with the Web Content Accessibility Guidelines (WCAG) 2.0 and achieving compliance with other accessibility standards. Please contact Customer Service at 1-800-401-7908, if you have any issues accessing information on this website.
Hickory Tech Tabs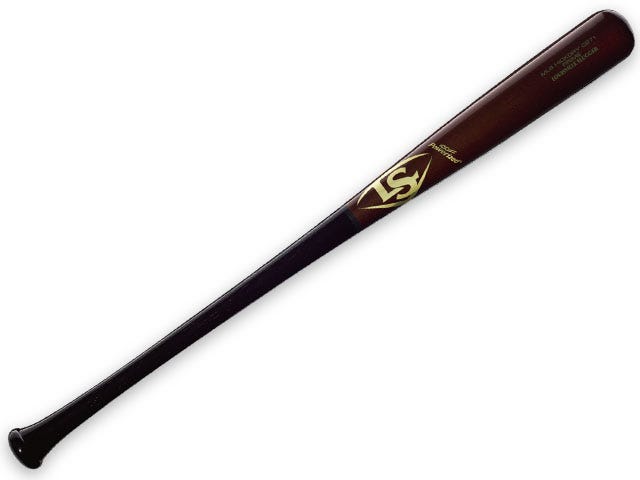 Hickory -- a species of wood harder than both Maple and Ash -- makes its long-awaited and rare return to the big stage in this offering. Hickory has scarcely been seen in performance wood bats over the years because of its difficulty to turn, but Louisville Slugger has managed to develop this MLB Prime model that is approved all the way up to MLB play.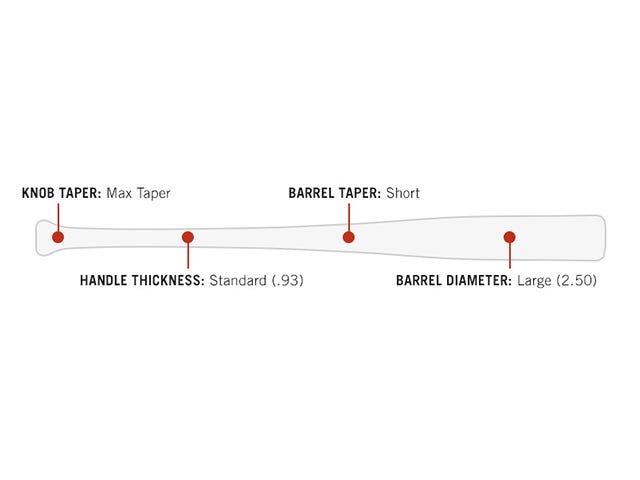 The C271 is the most popular Louisville Slugger turning model at the Major League level and is the base model used to create all medium barrel turning models. The C271 uses our densest starting billet, giving this model consistent hardness. A standard handle, medium barrel and max knob taper create a versatile bat conducive to power hitters and contact hitters alike. It is a '1' (Most Balanced) on the Swing Weight Scale.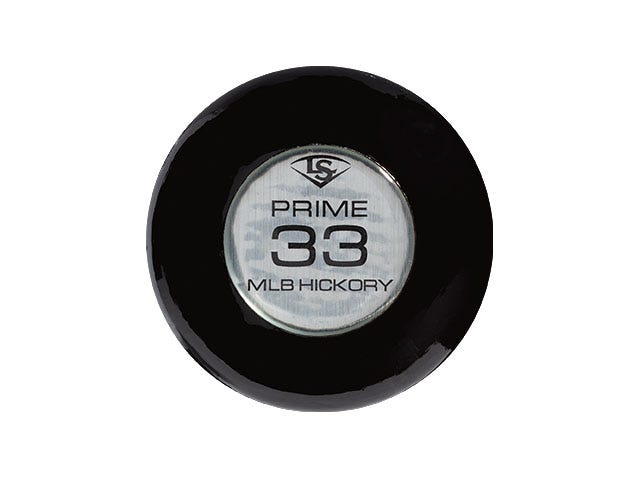 New to the 2020 line, easy-to-read medallions have been embedded in the knob, clearly show the identifying characteristics of your bat and replacing outdated etching that has been previously used.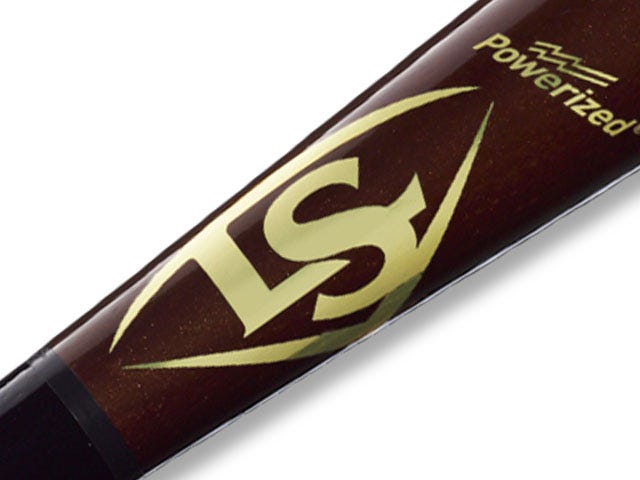 Louisville Slugger's exclusive Seamless Decals are applied directly under the top coat, giving MLB Prime bats a pristine look. All MLB Prime models feature branding that blends into the bat almost as intricately as the grain of the wood itself – without added stress from pressure and heat. Thanks to this innovative technology, MLB Prime bats continue to shine after countless trips to the plate. The decal on the Six Star bat is inspired by military camouflage, seamlessly embedded in the LS shield logo.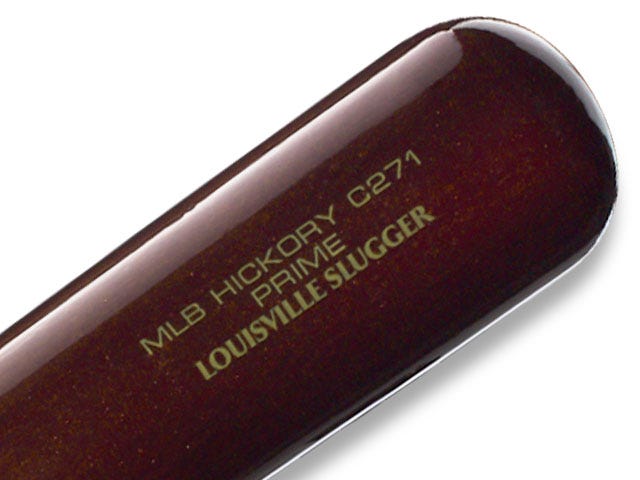 A new condensed appearance adds the finishing touch to the completely re-designed 2020 MLB Prime lineup, giving these bats an even cleaner, high-end look. The end brand on this bat has six stars as a tribute to the product's name, and is completely fashioned in a military-inspired font.
Our completely re-engineered Craftsman-Style Cup features a thicker width edge along the end of the barrel, lending added strength and durability to the end of the bat to help reduce chipping and cracking.
The 2020 MLB Prime lineup features the revolutionary new EXOPRO finish that's twice as hard as the previous EXOARMOR. This latest innovation in wood bat technology gives you a finish you can feel in an incredibly durable top coat that not only drastically increases surface hardness, but gives you a mirror-like finish in high-gloss models, elevating the color and grain definition of the bat. EXOPRO delivers what you've always wanted – a wood bat that feels as good as it looks.