Louisville Slugger is committed to achieving Level AA conformance with the Web Content Accessibility Guidelines (WCAG) 2.0 and achieving compliance with other accessibility standards. Please contact Customer Service at 1-800-401-7908, if you have any issues accessing information on this website.
Tech Tabs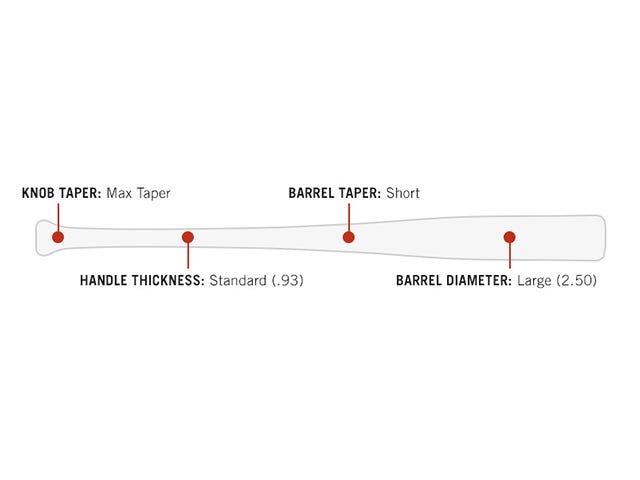 Bat Specs
The AJ10, created for Adam Jones, is one of Louisville Slugger's 5,000-plus turning models tailored specifically to a player's preference. This model features a large, long barrel, giving it a slight end load. It also has a gradual transition to a standard handle and a knob taper that rolls uninterrupted into the handle.
It registers as a '4' (Slightly End Loaded) on the Swing Weight Scale.
This model is made with Maple, which is the species preferred by more than 70 percent of Major League players. Maple bats are known for their surface hardness, unmatched sound and solid feel upon contact. The closed grain structure of the Maple wood lends itself to a more durable surface strength and stiffer feel. It has been stamped with an Ink Dot to indicate the highest quality wood bat, meeting slope-of-grain standards for play in Major League Baseball.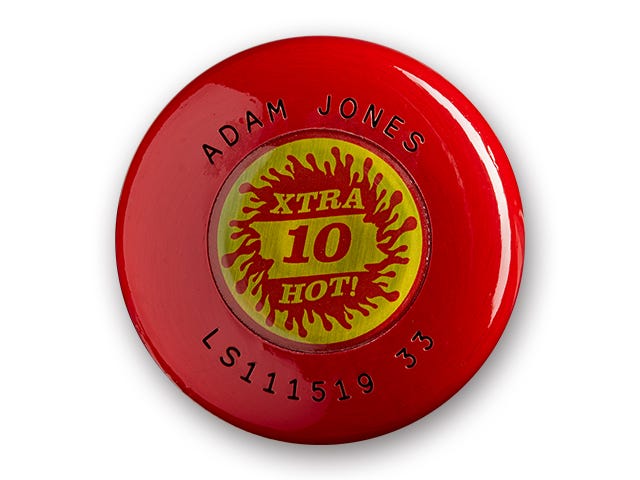 Knob Medallion
New to the 2020 line, easy-to-read medallions have been embedded in the knob, clearly show the identifying characteristics of your bat and replacing outdated etching that has been previously used. The medallion on Adam's player-inspired model gives fair warning to all hitters: this bat is XTRA HOT!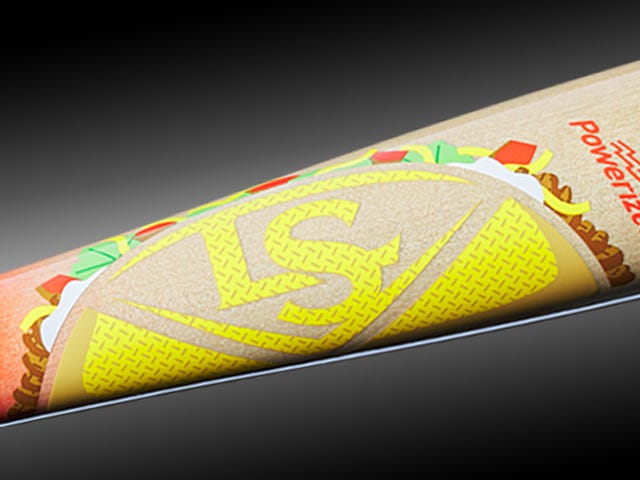 Center Brand
Louisville Slugger's exclusive Seamless Decals are applied directly under the top coat, giving MLB Prime bats a pristine look. All MLB Prime models feature branding that blends into the bat almost as intricately as the grain of the wood itself – without added stress from pressure and heat. Thanks to this innovative technology, MLB Prime bats continue to shine after countless trips to the plate. The decal on Adam's player-inspired model combines two of Adam's favorite things -- his MLB Prime bat and food -- for a design that is sure to stand out on Taco Tuesday, and every other day of the week.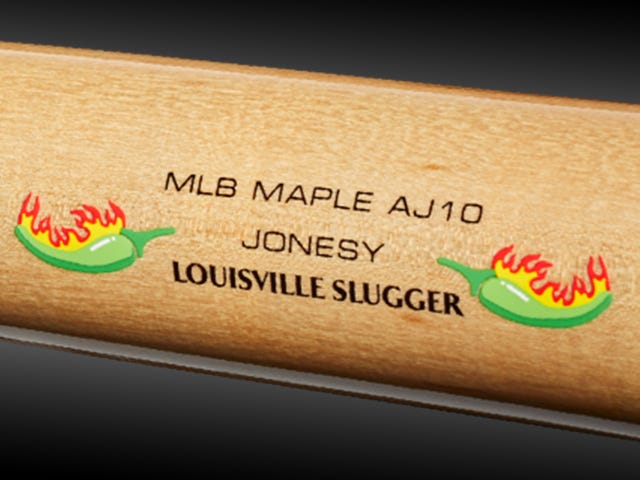 End Brand
A new condensed appearance adds the finishing touch to the completely re-designed 2020 MLB Prime lineup, giving these bats an even cleaner, high-end look. The end brand on Adam's player-inspired model features two fiery jalapeno peppers, the perfect accentuation on this delicious model.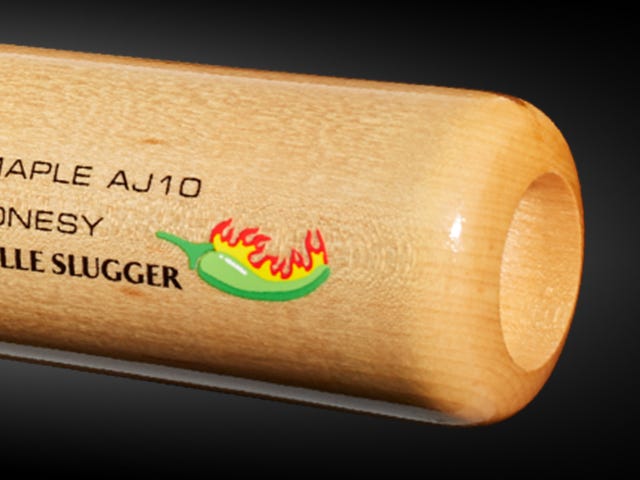 Craftsman-Style Cup
Our completely re-engineered Craftsman-Style Cup features a thicker width edge along the end of the barrel, lending added strength and durability to the end of the bat to help reduce chipping and cracking.
EXOPRO Finish
The 2020 MLB Prime lineup features the revolutionary new EXOPRO finish that's twice as hard as the previous EXOARMOR. This latest innovation in wood bat technology gives you a finish you can feel in an incredibly durable top coat that not only drastically increases surface hardness, but gives you a mirror-like finish in high-gloss models, elevating the color and grain definition of the bat. EXOPRO delivers what you've always wanted – a wood bat that feels as good as it looks.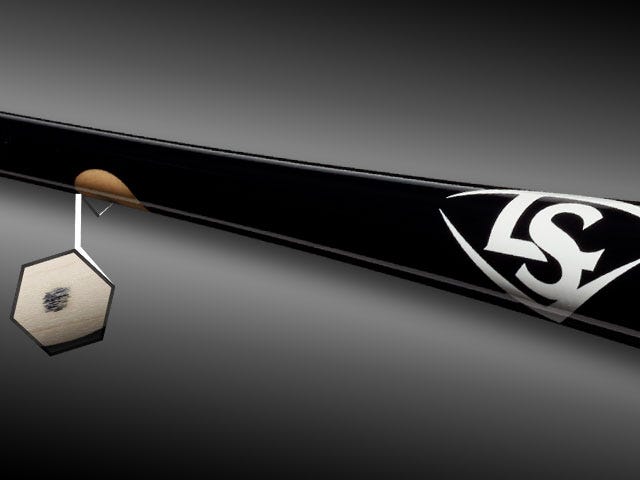 MLB Ink Dot
The Ink Dot is the stamp of the highest quality wood bat. Louisville Slugger ink-dotted bats that meet slope-of-grain are approved for play in Major League Baseball. Every Maple and Birch Louisville PRIME bat carries this stamp of approval (Ash bats do not have the Ink Dot, since their grains are easily visible).
Limited Warranty
All 2020 Louisville Slugger MLB Prime bats come with a 30-day limited warranty. Restriction apply. Visit the Limited Warranty page on slugger.com for complete details.